July is National Park and Recreation Month and it's the perfect time to get out there and explore with your family and community! Yoobi loves to play and we think it's vital for everyone's health and wellbeing. So, we're here to tell you…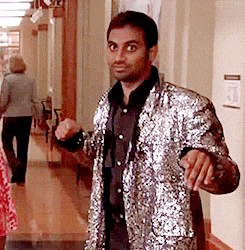 To celebrate this recreational month, we're rounding up a few favorite Yoobi goodies you should have to liven up the summer! You can also check out some great tips from National Recreation and Park Association on making the best out of July!
Holographic notebook to shine bright? Treat yo self.
Pens that look like ice cream? Treat yo self.
Yaaas! A planner that cheers you on? Treat yo self.
Unicorn screen cleaner? Treat yo self.
All the stickers for DIY fun? Treat yo self.
Tropical vibes to stay organized? Treat yo self.
Erasers that look good enough to eat? Treat yo self.
Mischievous pineapple mini supply kit? Treat yo self.
Lunch bag that smiles at you? Treat yo self.
Flamingo binder AND matching accessories? Treat yo self.
A desk guaranteed to make your friends jelly? TREAT. YO. SELF!
Yoobi supplies are sure to get you productive, they may even warrant a: